Love Letters & Gifts From My Patients
Dear Dr. Eisenberg,
On May 10, 2008, I got married. As I reflect back on old photos, I cannot imagine the old self-conscious, flat-chested me wearing my strapless, sweetheart neckline gown. My dress was perfect and I couldn't have worn it without your work. I can't thank you enough for giving me the chance to choose any gown I wanted for my wedding day.
You have changed not only my life but also the lives of more than 10 of my family members and friends who came to you for breast augmentation surgery.
Richest blessings,
Angela
Dear Dr. Eisenberg,

My mom often told me that I should compete in a pageant, and when I was 25 all the stars aligned: I got an invitation to compete and decided to give it a go.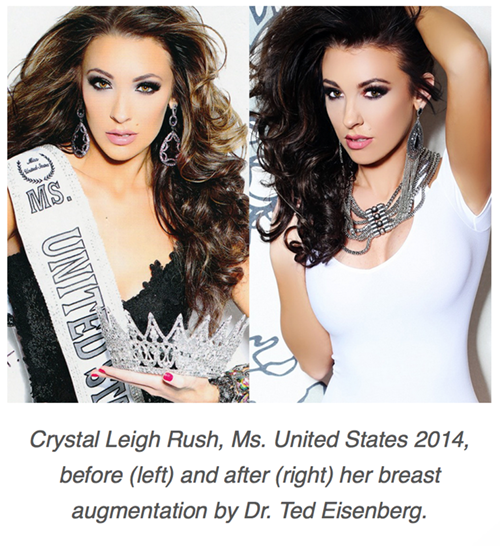 Growing up, I was comfortable with my body and my cup size – a full B. I didn't have to lose weight to compete, but I wanted to win, and I wanted my body to reflect my determination. I began working out and watching what I ate. I lost between 20-25 pounds, and it took a toll on my chest. I decided to get breast implants to help fill in what was lost – and then some.
From the moment I met you, I felt completely at ease. You took time to discuss all options and ensure that the decision I was making was the right one for me. I am always full of questions and you were always glad to answer them.
From the friendly office coordinator to the informative reading material, I felt comfortable. I didn't feel like just another patient; I felt as though my procedure was the most important appointment on your schedule. I love my new figure. It is so nice to not have to worry about padding for anything.
I'm forever grateful.
Crystal Leigh Rush
Ms. United States 2014
Dear Dr. Eisenberg,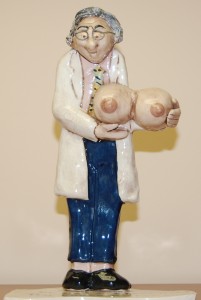 I wanted to say thank you for making my life more complete. For the first time in my life I was able to wear a bathing suit – a bikini, I might add. Before the surgery I was always too self-conscious to wear one. Now I wear things I never dreamed of. My husband loves the new me, and I've never felt better about myself.
Our wedding in Jamaica was like a fairy tale come true. I do believe God answers prayers! Hope all is well. Tell the girls in the office I said hello and have a great holiday and New Year.
Christal
Dear Dr. Eisenberg,
I would recommend you and your wonderful staff to any girl wanting to enhance and improve her figure. I waited until I was 24 years old to have the procedure done, and I would do it again in a heartbeat. It gave me so much confidence.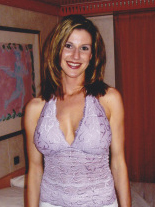 I can now wear anything I want and feel comfortable, sexy and once again confident.
Thank you again for everything. You are extremely kind and talented. You are truly an artist. You turn the female body into a masterpiece.
Love,
Sarah E.
Dear Dr. Eisenberg,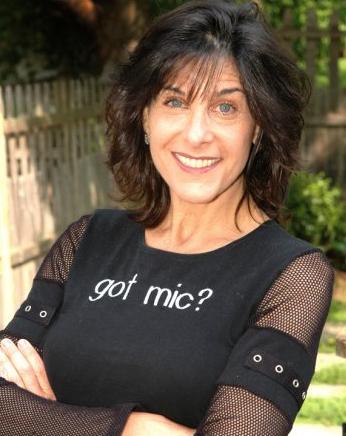 Ever since I was a teenager, I used to stuff my bra. Now here it is years later, and I'm stuffing it again – only this time, it's in the trashcan! From my initial office consultation to my final post-op visit, you always showed the utmost care, respect, thoughtfulness and medical expertise toward my overall well-being. Wow!
My heartfelt thanks and appreciation to you, your fabulous surgical team, and your wonderful office staff for all your help in creating the "new" me. I am totally amazed with the results. I look and feel great!
All the best,
Ruthie
Dear Dr. Eisenberg,
Why didn't I do this sooner? Finally, at age 58 I feel like a woman. I used to think my very flat chest was "just me." But I found a whole "new me" and a new and improved version of the old me. I should wear a T-shirt that says, "I waited 58 years for these and thanks to Dr. Eisenberg I have them."
My husband also thanks you. We were recently away and two young girls were chatting and apparently looking to see if we were wearing wedding bands! I feel fabulous and our life is better than ever.
With much gratitude,
Kathy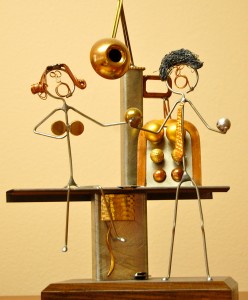 Dear Dr. Eisenberg,
As I sit here only three weeks after surgery,
I already feel 110 percent more confident.
I can't express how much my augmentation and mastopexy mean to me. I spent four years of high school hiding my body so people wouldn't find out about my "problem." I was scared and embarrassed to wear things that would show off any bit of cleavage since I was so uneven. Just buying shirts and tank tops was a difficult task, not to mention how discouraging it was when it came time to shop for the prom.
As a soon-to-be college freshman, I am excited to go shopping for bras, bathing suits and T-shirts. It will be a whole new experience. The fact that I will not have to hide anything anymore is the best gift I have ever received. I will never be able to find the words to convey my appreciation for what you have given me – the comfort in my own skin.
Thank you,
Alexandra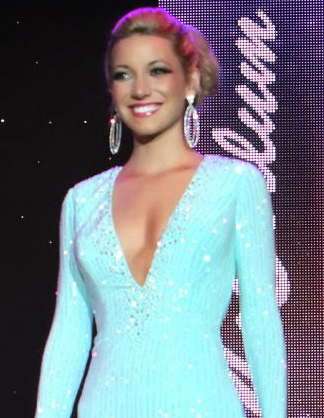 Dear Dr. Eisenberg,

I had always been self-conscious about my breasts, but competing in pageants just seemed to highlight a fact that I already knew: I was flat. It seemed like I had to try so much harder to look good in my wardrobe – sewing in large foams pads to the cups of my swimsuit and evening gown, and drawing in cleavage with dark eye shadow.
Several months after the Miss America pageant, I decided to do something about it. The surgery was easy, the recovery was easy (I began to make appearances again just five days later), and I could not be more pleased with the results.
No one has questioned why I decided to get breast augmentation surgery; one look at my new body and how happy I am gives them the answer. For the most part, I look similar in clothes to how I did before – only now I'm not hiding behind two cup sizes of padding. I look as good underneath my clothes as I do in them, and I feel even better.
Breast augmentation isn't some magic cure-all that instantly fixes all of your insecurities, but it does make you feel better in your clothes – and without them – and that has done wonders for my confidence.
Sincerely,
Cara McCollum
Miss New Jersey 2013
The above letter is an excerpt. To read Cara's story in its entirety, click here.
Dear Dr. Eisenberg,
When I was deciding whether or not to have a breast reduction, I had many concerns, as this was to be my first "real" surgery. My mind was put at ease when I met you for my consultation. You gave me an overview of the whole surgery, showed me pictures and answered all of my questions.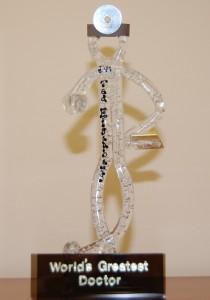 Since I've had the surgery, I feel like a completely different person. I look great! I have not second-guessed myself as to whether or not it was the right thing to do. I know that it was.
You are an amazing and talented doctor, with an incredible staff. Thank you for your time, patience and honesty. I will never forget you or how you helped to change my life.
Stephanie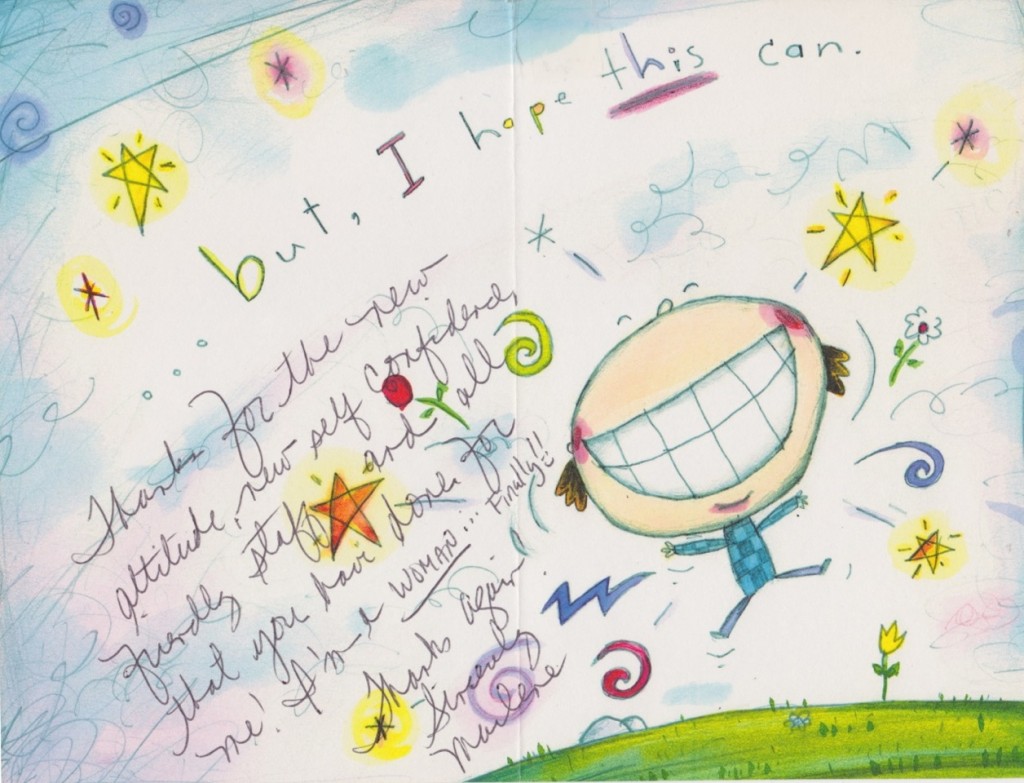 Dear Dr. Eisenberg,
I remember feeling scared and unsure about my decision to have a breast augmentation, doubting whether I should invest so much in my physical appearance. But it has proven to be incredible; the breast augmentation surgery shifted my whole sense of myself as a woman as I gained unexpected confidence, pride and sensuality.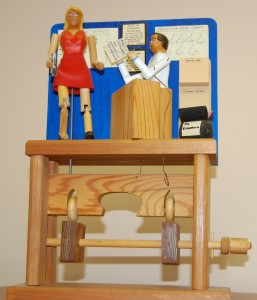 Why, I ask myself, would I feel it permissible for a woman to receive breast implants after a mastectomy and so superficial for me to choose to do it? I realize now how similar my experience has been to that of a woman who lost her breasts. How hard I've been on myself! Imagine: I never shopped for a bra in my life, never knew what it was like to have "breasts," so to speak – and I am 43!
I think of you when I'm having fun buying a summer top, a bra, or just walking about feeling good about myself. I thank you for your warmth, understanding and patience throughout the entire process. My regards and thanks to your staff as well.
Blessings and gratitude,
Rosemary
Dear Dr. Eisenberg,
It's been two years since I had my breast enlargement and I've never been happier. Before I came to you I was a small A cup size. I was very self-conscious about my chest, because I looked like I had the body of a young boy. I was pushing 20 and still wondering when I would start developing. I could spend hours trying to find the right bra that would help me get cleavage. I had to buy the most expensive ones, and sometimes I would wear two bras.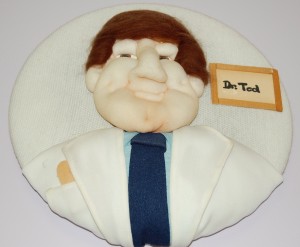 Today, I'm a very proud 34C and I love shopping more than ever. It feels great knowing that I'll look good in whatever I buy. I only spend a minute when I need a bra. The confidence I have is unbelievable. Now I really feel like a woman.
For the last two years, I've been working as a dancer. Every girl I work with compliments me on my breasts. All the guys think they are real. If girls are interested in getting theirs done, I tell them about you. Whenever I refer to you, I feel confident that I'm referring to a great doctor. I am living proof! My breasts look more natural every day. By the way, the scar is completely gone. It has vanished. I can't see it; I can't feel it.
There are three new dancers at work with implants, and they looked so good that I asked them if you did it! All three said yes, and they asked me the same.
All I ever wanted was to fit in and to look like every other girl. I wanted boobs – in a size that would fit my thin body. Thank you for changing my attitude and my life.
Sincerely,
Sonia
Dear Dr. Eisenberg and Staff,
Thank you for all of your kind and thorough attention throughout the entire process of my breast augmentation. Because of a pre-existing condition, your meticulous screening of my medical records and follow-up with my current physicians most likely saved my life.
I am also appreciative of your genuine concern for my well-being. The quality of care that you provide to your patients is above and beyond the expected! I can't imagine what might have happened if I had chosen a doctor who did not uphold the same standards as Dr. Eisenberg and his assistants.
Sincerely,
Kimberly
Dear Nazareth Hospital Staff,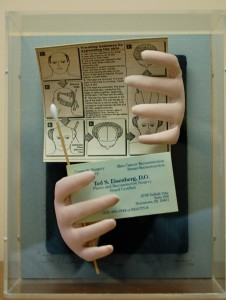 Thanks to all of you who assisted me while I was in the hospital for surgery with Dr. Eisenberg. Both Dr. Eisenberg and his surgery team are highly qualified and valuable members of the hospital. Their performance was outstanding.
In addition to the flawless achievement by Dr. Eisenberg, I wanted to mention the commendable efforts I experienced while being cared for. I've had surgery at hospitals in New Jersey and Pennsylvania and have never quite received the care, thoughtfulness and cooperation as I did from the members of your staff.
Several people were there to help me, and someone was constantly at my side asking if I needed or wanted anything. They strived to keep me as comfortable and happy as they could. I'm sure their job sometimes goes unrecognized by others, but I couldn't let this experience go by without giving recognition where it is due. Thank you again for all your support.
Best regards,
Barbara
Dr. Ted and Staff,
I wanted to write this letter to share my experience as the husband of one of your patients. Please feel free to share it with anyone who you think it might help to make a decision about whether or not surgery is for them:
My wife was unhappy with the size of her breasts for years, basically as long as I have known her; perhaps it's been longer. I honestly didn't understand it: I knew she was smaller than most women, but I didn't care. I liked her how she was. So it was easy for me to imagine that it didn't make any difference, because if I were happy, as her husband, with her look, then I just assumed everything was OK. She never complained, but she did mention it every so often. After 25 years, I still didn't "get it," but knowing how important it was to her, I finally agreed to support her idea to get surgery.
One of the things I appreciated was that once we made the decision, she included me in the process. She let me help pick out the doctor – you of course – and we spent a lot of time looking at pictures of breasts on the Internet. The ultimate decision was hers, and I wasn't at her consultation, but by the time it occurred, she knew what I would like. Even as she went through the process, the surgery, and the initial recovery, I still didn't understand why this was so important.
But within a month or so after surgery, I noticed a change in my wife. I don't mean physical, that change was obvious, and even though I was happy before, I was certainly happy to have what felt like a different set of breasts – not better in my eyes, just different. I'm referring to the change that happened deep inside her. She's more confident. She carries herself differently, her attitude is different, and yes, quite honestly, the intimacy is better. It's about four months after the surgery and I can say that my wife and I are happier than we've ever been, and we had a good marriage before the surgery.
I'd love to say that it has nothing to do with the surgery, but I know that the surgery had a major impact on the better, stronger marriage that we now have. If I were reading this, I might not believe it, but I can tell you that it is absolutely true.
So, with all this in mind, if I were to give advice to partner of a potential patient, I'd say the following: If this is important to your "significant other," support and embrace the change, because the benefits of this surgery for us extended way beyond any cost of time, money and recovery.
Sincerely,
David