Our Location
The Towers, Suite 102
2375 Woodward St., Philadelphia, PA 19115
Dr. Ted Eisenberg's plastic surgery office is located in Northeast Philadelphia, just off of U.S. 1 and within a few miles of I-95. The office is easily reached from the Pennsylvania Turnpike and the major bridges from New Jersey. We're 20 miles south of Trenton, NJ; 40 miles north of Wilmington, Delaware; 75 miles east of
Lancaster, Pennsylvania, and 90 miles south of New York.
Dr. Eisenberg is on staff at Nazareth Hospital, one of the region's top facilities. The hospital is convenient for patients; it is just eight blocks from his office. All breast augmentation, breast lift, breast implant surgeries are done in the safety of the operating room. Dr. Eisenberg's team of anesthesiologists, nurses, technicians, and recovery room staff are talented, competent and sensitive to each patient's needs. Read about his more than 20-year experience in Nazareth's OR.
While many of our patients live in and around the Philadelphia region and return to their home after surgery, others travel to see us from around the country and around the world. That's why on our website you'll find welcome pages in 12 languages. If you are coming from out of town, click here for more information. During your stay, you'll be comfortable at a hotel in that's within a mile of both Dr. Eisenberg's office and the hospital.
Breast Procedures
Because Dr. Eisenberg focuses exclusively on cosmetic breast surgery, he and his staff are experienced and knowledgeable about every aspect of breast augmentation, breast lift, breast lift with breast implants, correction of breast asymmetry, and breast reduction surgery – from preoperative care to surgery to recovery. There is no limit to the time they will spend with you to make sure that you have all your questions answered – accurately and honestly. There's no question that's too embarrassing to ask; they have heard and answered them all!
Contact Us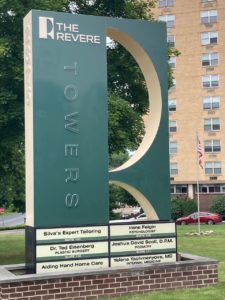 Complete our virtual consultation form Dr. Eisenberg will promptly review your information. We'll call you to answer your preliminary questions.
Or fill out our brief contact form below and we will call you to set up a consultation at your convenience.
How to find us: Patients have told us maps and their GPS sometimes take them a longer way to our Philadelphia office, especially when they are coming from I-95 or the Pennsylvania Turnpike.
For the most direct route to our office, click here.
"Your professional staff was extremely helpful, polite and well-informed. Their personal touch and warmth are certainly an asset to your practice. They always had a smile." – Jennifer K.