Contact Us for a Free Consultation
Call us today at 1-888-SHAPE-12 to get your questions answered and to schedule your free consultation with Dr. Ted Eisenberg.
Complete our virtual consultation form and Dr. Eisenberg will review your information and call you promptly to answer your preliminary questions.
Or fill out this brief contact form and we will call you!
Your cosmetic breast surgery can often be scheduled within a week or two because that's all we do.
Dr. Ted Eisenberg's office is located in Northeast Philadelphia,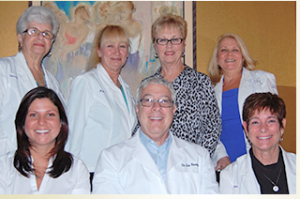 just off of U.S. 1 and within a few miles of I-95. The office is easily reached from the Pennsylvania Turnpike and the major bridges from New Jersey. We're 25 minutes south of Trenton, NJ; 35 minutes north of Wilmington, DE; and 35 minutes east of Valley Forge, PA.
All information you share with us is completely confidential. You can reach us directly Monday-Friday from 9:30 a.m.-4:30 p.m. After hours, you will be directed to our answering service and we will return your call as soon as possible.
We look forward to speaking with you.
For media inquiries, call 484-212-1906.
Send Us a Note