Lectures
Dr. Eisenberg, a Plastic Surgeon in Philadelphia, is a well-respected instructor and lecturer.
He has taught his I.D.E.A.L.® Breast Lift technique to his peers at a surgery workshop at Louisiana State University and lectured to plastic surgeons at meetings of the American College of Osteopathic Surgeons, the American Society of Cosmetic Breast Surgery, and the American Academy of Cosmetic Surgery. He was a guest speaker at the AACS 2014 World Congress in New York.
As part of the "Aesthetic Surgery of the Breast" program, Dr. Eisenberg shared his techniques and experience with more than 6,000 breast augmentations; other panel members included surgeons from the Netherlands, London, Beirut, Dubai and Buenos Aires. Dr. Eisenberg was also invited to present his findings in Dubai at the AACS 2007 World Congress on Advances in Cosmetic Surgery. Among the audience were physicians from Argentina, India, Japan and Egypt.
Publications
Dr. Eisenberg has authored articles in prestigious plastic surgery journals, contributed to medical textbooks, and co-authored a book with his wife on cosmetic breast surgery. In addition, he is the chairman of the Committee on Surgery and the Editorial Consultant for the Journal of the Pennsylvania Osteopathic Medical Association.
---
Books
Cosmetic Surgery: Art and Techniques
(Springer 2013)
Author of Chapter 39: "The Staple-First Technique for Simultaneous Augmentation Mastopexy for Moderately to Severely Ptotic Breasts."
The Scoop on Breasts: A Plastic Surgeon Busts the Myths
(Incompra Press 2013)
Co-author, with his wife, Joyce of an award-winning Q&A book on breast development, breast health and cosmetic breast surgery.
La Maladie de Dupuytren
(Paris: Expansion Scientifique Francaise 1986)
Contributing author to a French monograph on Dupuytren's contracture of the hand.
---
Journal Articles
Below is a partial list of Dr. Ted Eisenberg's contributions to academic journals.
I.D.E.A.L.® Breast Lift
(Increased Dependability: Eisenberg's Augmentation/Lift)
Dr. Eisenberg writes about the original technique he created in 2003 for Simultaneous Augmentation Mastopexy (a breast lift with implants, performed at the same time). Doctors from around the world have come to Philadelphia to learn his groundbreaking technique that maximizes the surgical results.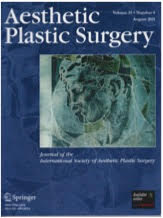 Simultaneous Augmentation Mastopexy: A Technique for Maximum En Bloc Skin Resection Using the Inverted-T Pattern Regardless of Implant Size, Asymmetry, or Ptosis
Aesthetic Plastic Surgery, the official journal of the International Society of Aesthetic Plastic Surgery.
Innovative Techniques, Volume 36, Number 2, p. 349-354, DOI: 10.1007/s00266- 011-9796-7.
Click here to read the abstract.
Augmentation Mastopexy for Moderately to Severely Ptotic Breasts: Previsualizing Breast Shape and Symmetry With the Innovative and Versatile Staple-First Technique
American Journal of Cosmetic Surgery
Vol. 26, No. 3, September 2009
Surgeons Discuss Simultaneous Augmentation Mastopexy vs. Staged Approach
Cosmetic Surgery Times: Aesthetic Exchange Guest Contributor
April 2012
Other Breast Surgery Articles

Implant Exposure Through a Breast Augmentation Incision Repaired with Porcine Acellular Dermal Matrix (Strattice): A Technique to Ensure Graft Take
Aesthetic Plastic Surgery
Volume 35, Number 4, August 2011, ISSN 0364-216X
Breast Augmentation: Minimizing Postoperative Nausea and Vomiting (PONV), Maximizing Patient Satisfaction.
The American Journal of Cosmetic Surgery
Vol. 25, No. 4, December 2008, p. 264
---
Instructional DVD
"The Staple-First Technique for Augmentation Mastopexy for Moderately to Severely Ptotic Breasts."
Dr. Eisenberg demonstrates and narrates his I.D.E.A.L. Breast Lift technique. Click here to learn more. Run time: 2 hours. Language: English.