"Dr. Eisenberg is the best breast augmentation surgeon.
I finally have the breasts I've always wanted!"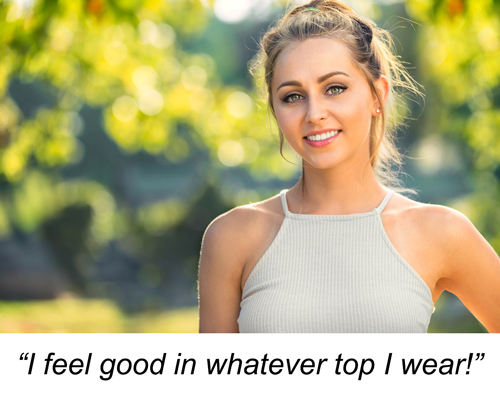 How do you know what size breast implants to get? How will you look after breast lift surgery? When you come in for your free consultation, you'll see more than a dozen before & after photos of actual patients who are just like you in height, weight and body frame size, along with post-op pictures showing how women look in their bras, shirts and tank tops. Dr. Eisenberg, an expert in cosmetic breast surgery, will help guide you in choosing the size that's right for you.
see more
Dr. Ted Eisenberg has performed more than 6,600 breast augmentations, which earned him the Guinness World Record for the most breast augmentations performed in a lifetime and inspired him to write The Scoop On Breasts: A Plastic Surgeon Busts the Myths. In this multi-award winning book, he candidly answers hundreds of actual patient questions about breast implants, breast lift and breast reduction surgery.
"Humorous and informative"
"Quick, easy read."
read more