In The Media
TV & Video

Breast Lift Video Blog
When Casey, a popular Philadelphia DJ, decided it was time for breast lift surgery in Philadelphia, she made an appointment with Dr. Ted Eisenberg, creator of the I.D.E.A.L. Breast Lift. She filmed an intimate and entertaining 8-part video blog about her experience – before, during and after her surgery. Watch here.
The Booby Prize

They didn't win the Miss America pageant, but they got the booby prize: Cara McCollum, Miss New Jersey 2013 (left), talked to Ruth Weisberg, a former Miss Philadelphia, about why she decided to stop padding her bras and get a breast augmentation – and why she chose Dr. Ted Eisenberg to perform her surgery. Watch here.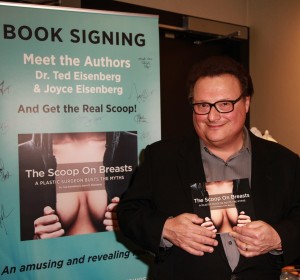 Busting Implant Myths
How long do implants last? Do they boil in a hot tub? Am I too old for breast implant surgery? Wayne Knight (aka Newman on Seinfeld) got a kick out of the answers, and so did Marc Greece of A&E, when he interviewed Dr. Ted and Joyce Eisenberg about their award-winning book. Watch here.

Nip & Duck; Nip & Tuck
Sean Murphy, a reporter for CBS-3 TV and CW Philly 57, interviewed Dr. Eisenberg – a world champion knife and tomahawk thrower – about his unique hobby that earned him a spot in the International Knife Throwers Hall of Fame. The story aired on television on July 31, 2009. Watch here. And when Dr. Eisenberg was on the red carpet in June 2017 receiving his Philly Happening List's People's Choice Award, Lauren Rooney interviewed him about being a four-time winner in the category of Best Cosmetic Surgeon. Watch here.

Cosmetic Breast Surgery Q&A
When Wired 96.5 radio wanted to launch its "Ask the Expert" series on Cosmetic Breast Surgery, they picked Dr. Ted Eisenberg, who has performed more than 7,000 breast augmentations and holds the Guinness World Record. DJ Casey interviewed Dr. Eisenberg about breast enlargement surgery, breast reduction, his I.D.E.A.L. Breast Lift technique, and more. Watch here.

What You Need to Know About Breast Implants
Dr. Manny Alvarez, senior editor of Fox News Health, interviewed Dr. Eisenberg and his wife, Joyce, about their book, The Scoop on Breasts: A Plastic Surgeon Busts the Myths. The topic: What you need to know about breast implants. Watch here.
Philadelphia TV personality Ruth Weisberg interviewed the Dr. Ted and Joyce for her show, "Storytime and Show 'n Tell With Miss Ruth." Watch the show here. Topics included breast augmentation, their inspiration to write The Scoop On Breasts and their hobby of knife and tomahawk throwing.
Getting Personal: Breast Cancer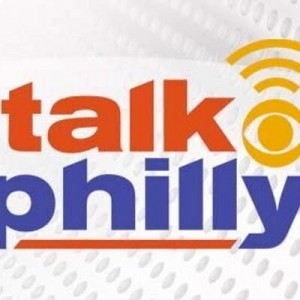 Pat Ciarrocchi, host of CBS-3 TV's TalkPhilly noontime show, sat down with Dr. Eisenberg and his wife, Joyce, who lost her mom to breast cancer. They talked about breast health and breast surgery during Breast Cancer Awareness Month.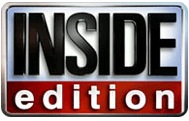 Documenting Breast Augmentation
Dr. Ted Eisenberg and a patient were the subjects of a national documentary on breast augmentation surgery that aired on "Inside Edition" on CBS-TV in February 2000.
Saline Vs. Silicone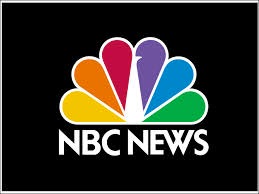 When silicone gel implants came back on the market, NBC-TV reporter Robin Stoloff interviewed breast implant surgeon Dr. Ted Eisenberg about his opinion on saline vs. silicone breast implants for "Health Update."
Dr. Eisenberg's Earlier Work With Tissue-Expander Implants
NBC Medical Reporter Cherie Bank interviewed Dr. Eisenberg and Pete Melchionne, a former Marine whose scalp was scarred from shrapnel wounds. By stretching Pete's scalp with tissue expanders and then cutting away the bald area, Dr. Eisenberg was able to give Pete a new full head of hair. Watch here.
ABC-6 Action News "To Your Health" host Robin Garrison interviewed Dr. Eisenberg about how he created a new nose for Doris Quirk, an operating room nurse who lost her nose to cancer. He used expanded skin from her forehead and bone from her hip. Watch here.
---
Radio
What does the Philadephia Eagles winning the Super Bowl have to do with breast implants and breast lifts? Clue: It's Super Bowl babies! Casey Reed, a DJ at Q102 radio in Philly, spoke to Dr. Eisenberg about this and other cosmetic breast surgery topics. Click here to listen to the interview. And when Q102 personality Nik the Web Chick did a segment on breast augmentation, she turned to Guinness World Record holder Dr. Eisenberg for answers! Click here to listen to the interview.
Dr. Eisenberg was a guest on The Tiffany Granath Show, Playboy Radio's most popular talk show. Tiffany interviewed him about bras, breasts and his book, The Scoop on Breasts: A Plastic Surgeon Busts the Myths.
Dr. Eisenberg and his wife, Joyce, were guests on WWDB-AM, a Philadelphia talk radio station. Former patients Ruth Weisberg and Kat Homnack joined them in the studio to give "Bare This & That" host Cynthia DeLeonardo the scoop on breasts during her one-hour live interview show.
Carla Collins, known as "The Canadian Tina Fey," invited Dr. Eisenberg to be a guest on her talk show: Speak Easy With Carla Collins, which is broadcast on SiriusXM radio in Canada. She asked lots of questions – both funny and serious ones – about breast augmentation and The Scoop on Breasts.
Actor and comedian Jay Thomas (Eddie Lebec on Cheers; Jerry Gold on Murphy Brown) got the inside scoop on breasts from Dr. Ted and Joyce, when they were guests on his national talk radio show.
Hear Dr. Eisenberg On the Radio: Unmatched Experience, Excellent Care, Miss New Jersey 2013, Common Misconceptions, Recovery Time
---
Print & Online
In its June 2010 issue, Cosmopolitan magazine selected Dr. Eisenberg as an "Outstanding Plastic Surgeon of Pennsylvania."
Dr. Eisenberg's I.D.E.A.L. Breast Lift procedure was featured in Cosmetic Surgery Times: "Precision Augmentation Mastopexy" and New You: "Perk Up: Restore Their Joie de Vivre." With his staple-first technique, Dr. Eisenberg tailor tacks the breast tissues together in order to previsualize the final results – prior to making an incision and removing excess skin.
For five years in a row, from 2014-2018, Dr. Eisenberg was chosen the Best Cosmetic Surgeon in Philadelphia in a "people's choice competition" sponsored by The Philly Happening List. Nazareth Hospital in Northeast Philadelphia, where he performs all of his surgeries, was a finalist in the Hospital category.
The Las Vegas Review-Journal interviewed Dr. Eisenberg when he participated at the U.S. Nationals Pro/Am Knife & Tomahawk Championships. He took home the trophy for the long-distance knife throw.
To write her Metro newspaper article entitled "Weighing Implant Options: Is Silicone Really Better?" Rachael Vigoda consulted Dr. Eisenberg. The story went international on Metro online.
Why do women get breast implants? Philadelphia Inquirer columnist Faye Flam asked Dr. Ted Eisenberg for his expert opinion. "No End to the Quest for More Curves" was picked up by the Knight Ridder News Service and appeared in newspapers from Taiwan to Seattle.
Earlier in his career, Dr. Eisenberg introduced pioneering procedures to the Philadelphia area using tissue expander implants for breast, scalp, eye and nose reconstruction. His work was featured in The Philadelphia Inquirer: "Philadelphia Surgeon Uses New Technique to Replace a Nose Lost to Cancer" (Sept. 1987), "Surgery Results in a New Hairstyle," "It Was a Bit of a Stretch, But It Reversed His Baldness" (March 1989), and "Skin Repair Is Expanding: Soft Tissue Expansion Is Giving Hope to Victims of Cancer, Burns, Accidents and Birth Defects" (June 1988).
You can find Dr. Eisenberg's work in a scholarly French book! He was a contributing author to La Maladie de Dupuytren (Paris: Expansion Scientifique Francaise 1986), where he wrote about the results of an open-palm surgical technique for correction of Dupuytren's contracture of the hand.
Dr. Eisenberg's use of a new material to minimize and correct complications of cosmetic breast surgery was published in Aesthetic Plastic Surgery (Aug. 2011). The article was titled "Implant Exposure Through a Breast Augmentation Incision Repaired with Porcine Acellular Dermal Matrix (Strattice): A Technique to Ensure Graft Take."