Timing Your Breast Augmentation Surgery – Dr. Ted Eisenberg
Whether you are planning a wedding or a beach vacation, hoping to get pregnant or lose weight, or entering a sports competition, timing is everything when you are considering breast augmentation surgery.
Taking a Beach Vacation
Around three weeks after breast augmentation surgery, you can go in a hot tub or swimming pool. At that time, the incision will be healed enough so that water won't penetrate it and possibly cause an infection. You can go tanning as early as three weeks after surgery, too. Ultraviolet light, whether from the tanning bed or the sun at the beach, can make a scar redder for a longer period of time, so protect your incisions with sunscreen that has a sun protection factor (SPF) of 15 or higher. [WATCH OUR VIDEO: When Can I Tan and Swim]
After you get breast implants, it's best to wait at least eight weeks before making a major investment in new bras and swimsuits. At that time, you will be able to more accurately determine your postoperative size and shape and get a truer fit.
Weight Loss
When you lose weight, it not only reduces the size of your waist and thighs, but it might also reduce the size of your breasts because breasts are made up mostly of fatty tissue. If this happens, you might be left with saggy breasts and stretched skin. If you're planning to lose 10 percent or more of your body weight, it makes sense to wait until you have reached your goal before you have breast augmentation surgery. To choose breast implants that will make you proportional, you need to know your true starting size.
Wedding Planning
It takes about eight weeks for breast implants to begin to settle into their new size and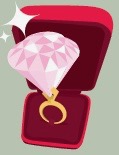 shape. If you want to get a true fit, it would be unwise to go wedding gown shopping before then. Since wedding planning calendars usually recommend that you order your gown 8-10 months out, it means your surgery should be a year before the big day.
If you can't plan that far ahead, you could schedule your breast lift or breast augmentation surgery anywhere up to about four months before the wedding. That way, you'll be able to get your gown's bodice adjusted at the fitting, which is usually done about 6-8 weeks before the ceremony.
Pregnancy and Breastfeeding
If you are thinking about having a child in the next year or working on it now, I would suggest that you wait because your post-pregnancy breasts might look different from your current pair. During pregnancy, your breasts will enlarge from hormonal changes and milk production. Afterward, they might return to their original size or get smaller, bigger or droopier. You won't know the verdict until six months after you have stopped breastfeeding or, if you are not breastfeeding, six months after childbirth.
If parenthood is further in your future and you are anxious to enjoy new breasts now, you don't have to wait. Just understand that you might need a revision after pregnancy.
Training for a Competition
Three weeks after surgery, it's OK for you to do aerobic activity (treadmill, stationary bike, etc.), running and lower-body weight training. Women are usually comfortable doing arm exercises (upper-body weights) starting about six weeks after surgery. Among my patients are Triple Crown bodybuilders and kickboxers who go back into competition after getting implants. They start with light training at six weeks and heavier training after eight weeks. None of their implants has deflated. [WATCH OUR VIDEO: Getting Back to the Gym]
Going Back to Work
Your timeframe for returning to work depends on what your job entails. More than 90 percent of my patients go back to work on the fifth day after their cosmetic breast surgery if they work in an office setting. Women who must use their arms to lift, push or pull (such as nurses, hairstylists or waitresses) normally return to work toward the end of the second week, around the 14th day after surgery.